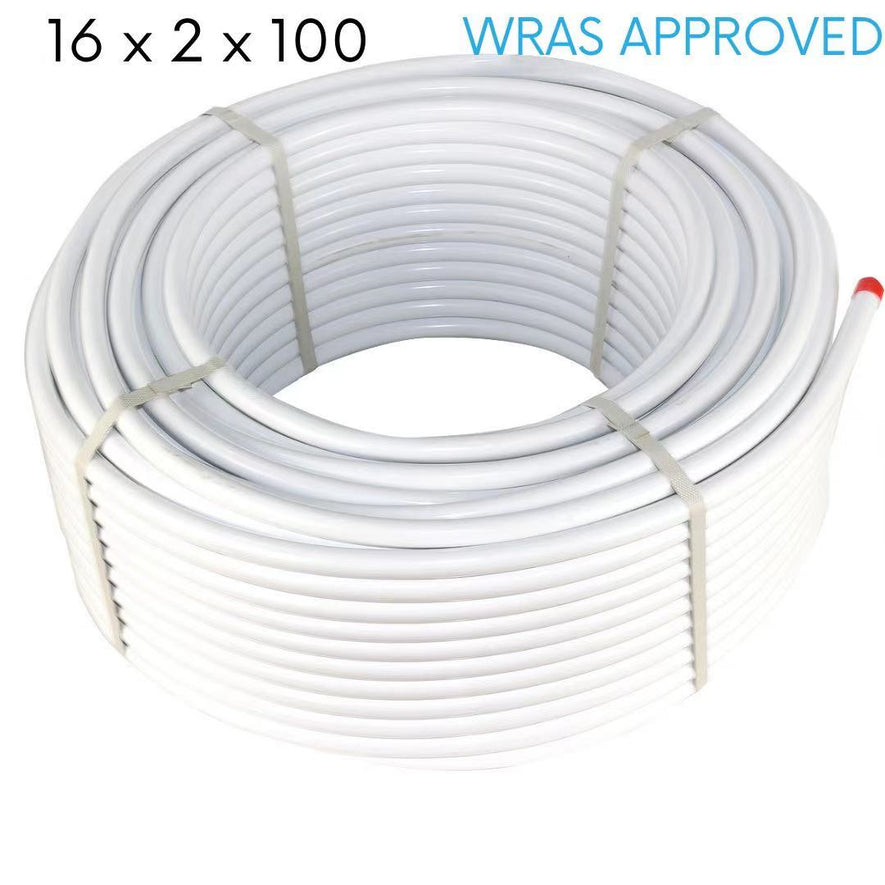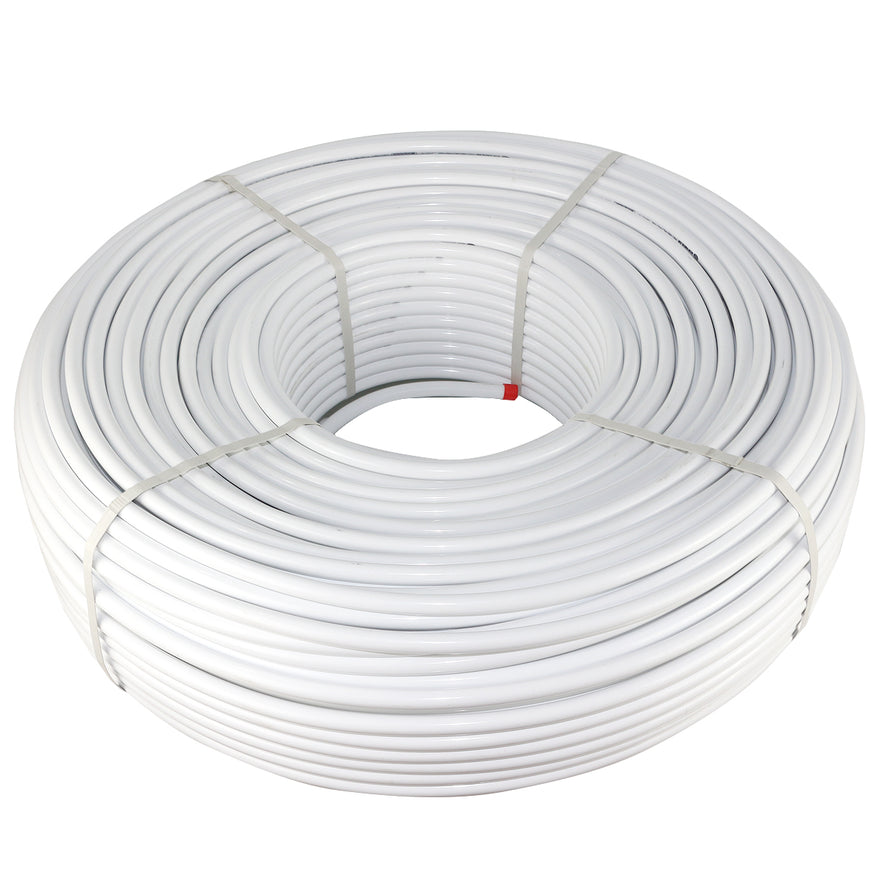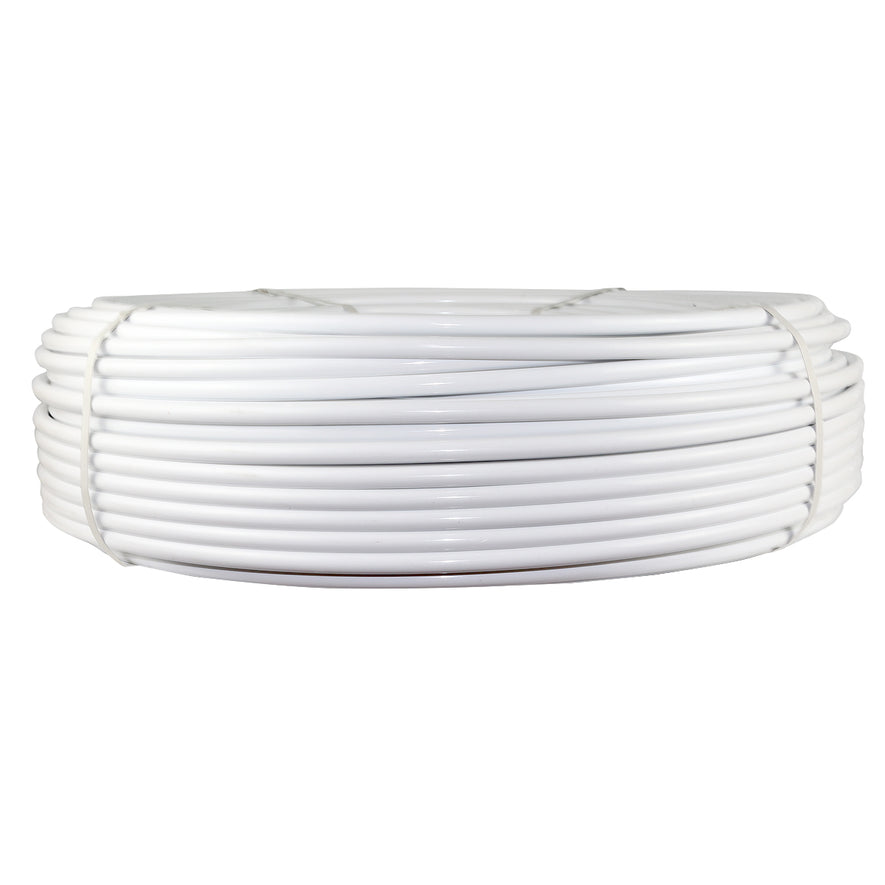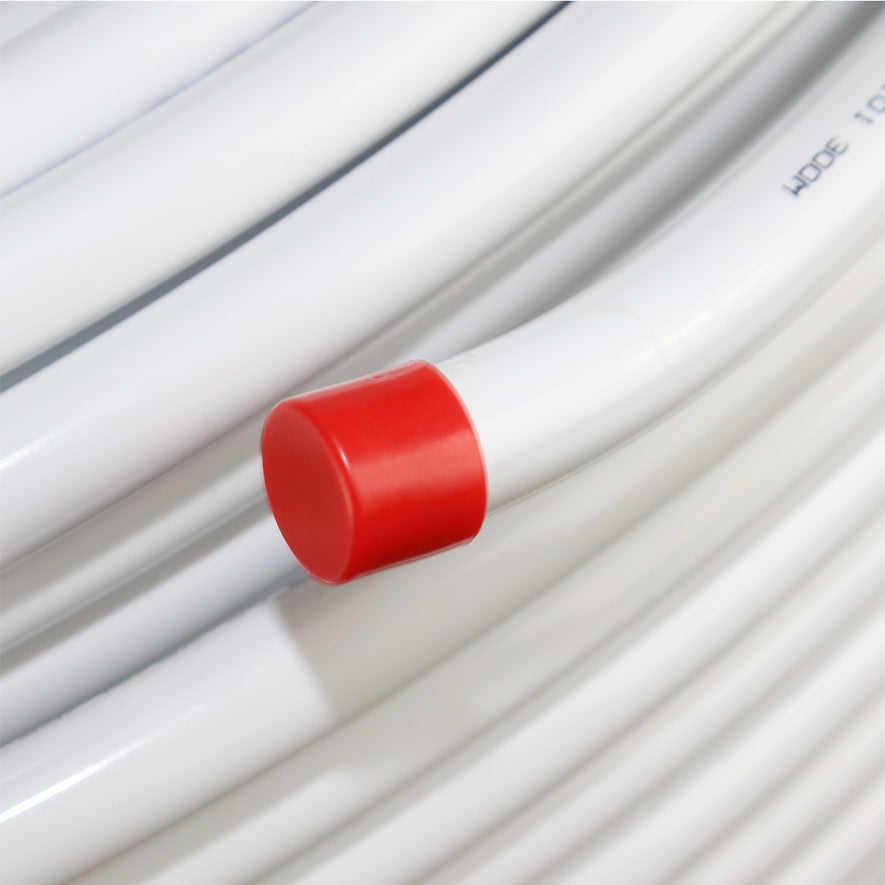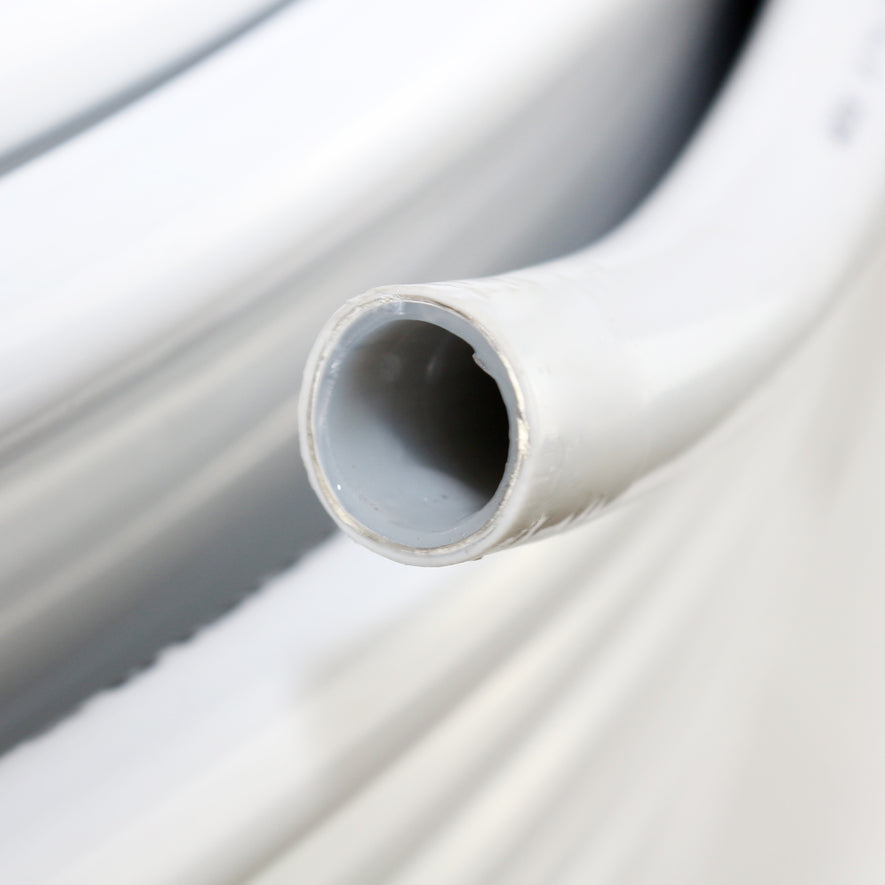 This product is a multilayer coated pipe composited of five layers for heating and domestic use.  It is a multilayer pipe for heating (up to 95°c) & cooling applications. The pipe has high flexibility and shape ability that provides a thorough barrier to oxygen. It ensures complete hygiene and high corrosion resistance as water will only have contact with the inner layer. The multilayer pipe is easy to cut and install and is suited for butt welding or overlapped welding.

Pex-Al-Pex 16 mm White Pipe
Technical Figures: 
Diameter: 16 mm
Maximum operating temperature: 95°c
Maximum peak temperature: 110°c
Max pressure @ 95°c: 10 bar
Oxygen permeability: 0 mg/l
Thickness of the pipe layers: 2 mm; compliant with d.p.r. No. 412 1993
Length: 100 m
Roughness: 7 μm
Sheath thermal conductivity at 40°c: 0.04 w/mk
Reaction to fire class 1-1
UNI EN ISO 21003 & DIN 4726 compliant
Application: 
Underfloor heating
Hot and cold water pipes
Drinking water installations
Radiator connections
Compatible with various other plumbing manufacturing systems, this product is a go-to buy for any plumbing installations and more. Get the PEX-AL-PEX tubing and give your installations a long life with no hassles involved. Convenient and easy use is guaranteed from this product. A perfect choice for your home water system installations.