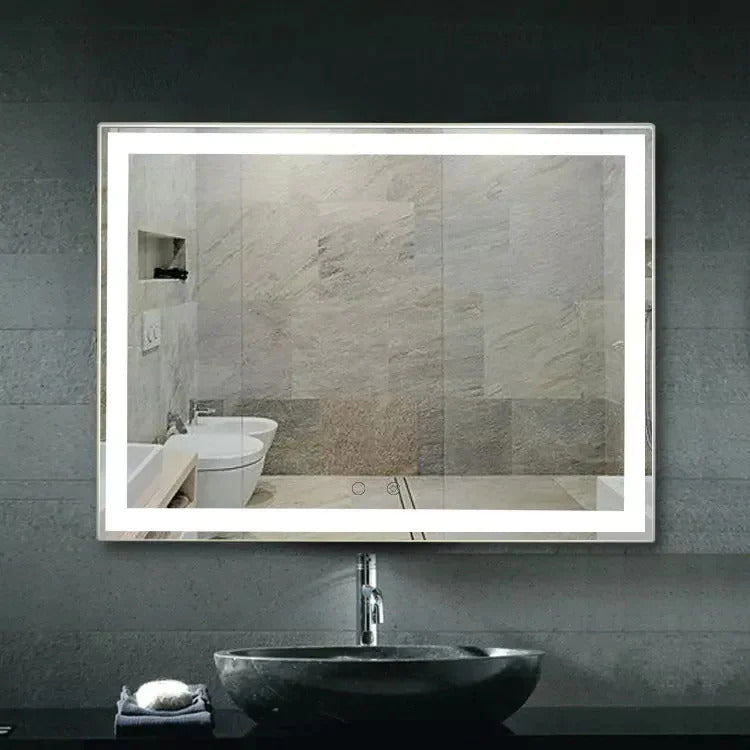 Why Mirrors with LED Lights for Bathrooms are Popular?
You would have come across glittering light mirrors in a hotel bathroom, or at someone's house and have thought how great such will look in your home. Well, you can have that definitely. Such mirrors with lights are gaining in trend these days.
Mirror Lights – Enhancing Interior Décor
Mirrors and lights are two elements that have always been a part of interior design across residential and commercial properties. Combining these two has generated a new brighter side to the décor feel. Mirrors reflect the light sources and this improves the natural light in a particular space with an instant brightness effect.
Advanced technology and a higher demand for such lights means better technological integrations in such light sources that makes these functional and versatile for any interior space.
Why Mirrors with LED Lights are Gaining in Popularity?
LED lights in mirror implies toward the preferred minimalism factor in interior décor. These not just effectively brighten up the whole atmosphere but also improve the functional aspect. These provide a kind of effect similar to natual light. In spaces like a bathroom, a boutique, a workplace, or a shop outlet, such mirrored lights make for an improved usefulness. You have clarity in visuals and thus are able to focus better.
What Features Make Mirror with Lights Stand Out in Appeal and Use?
Whether you are looking to invest in mirror with lights for bathroom, or for your bedroom, study space or other areas, you can find a variety of such lights having multiple befitting features.
LEDs for Calm Illumination
These mirrors come fitted with LEDs that provide a bright and smooth illumination around. You can find different color LEDs in the section. The diffuse, even lighting effect is suitable if you are using the mirror lights for make-up or bathroom purpose. The mellow illumination effect from the LEDs provides a modest yet appropriate effect.
Range of Lighting Features
You can opt for dimmable lights, or lights with touch or motion sensors, demisting or defogging functions. There are some light mirrors that come with Bluetooth connectivity as well.
Functional Fulfilment
It's not that light mirrors are only for visual and light reflection. These provide a practical purpose as well. The most important function is lighting the face front uniformly, much required for a smooth grooming regimen. You can also use these mirrors as primary lighting resources in tiny bathrooms, or mood lighting in bedrooms, and other spaces as per your preference.
Installation and Placement of Light Mirrors
To make the most of light mirrors, you need to know where to place these. You can install these in your washroom. Bathroom is the primary choice for people to install light mirrors. You can also install these in your bedroom to create a mood lighting feel. This can be placed around your make-up area for an effective grooming session. Not just residential, but commercial premises also can use mirrors with lights effectively.
LED lights need electricity; therefore, these must be installed where there is a power source in close proximity. If it is not, arrange for that.
You can buy from a wide range of
mirror with LED lights in Ireland
, and elsewhere; varied in sizes, designs, lighting effects and features.