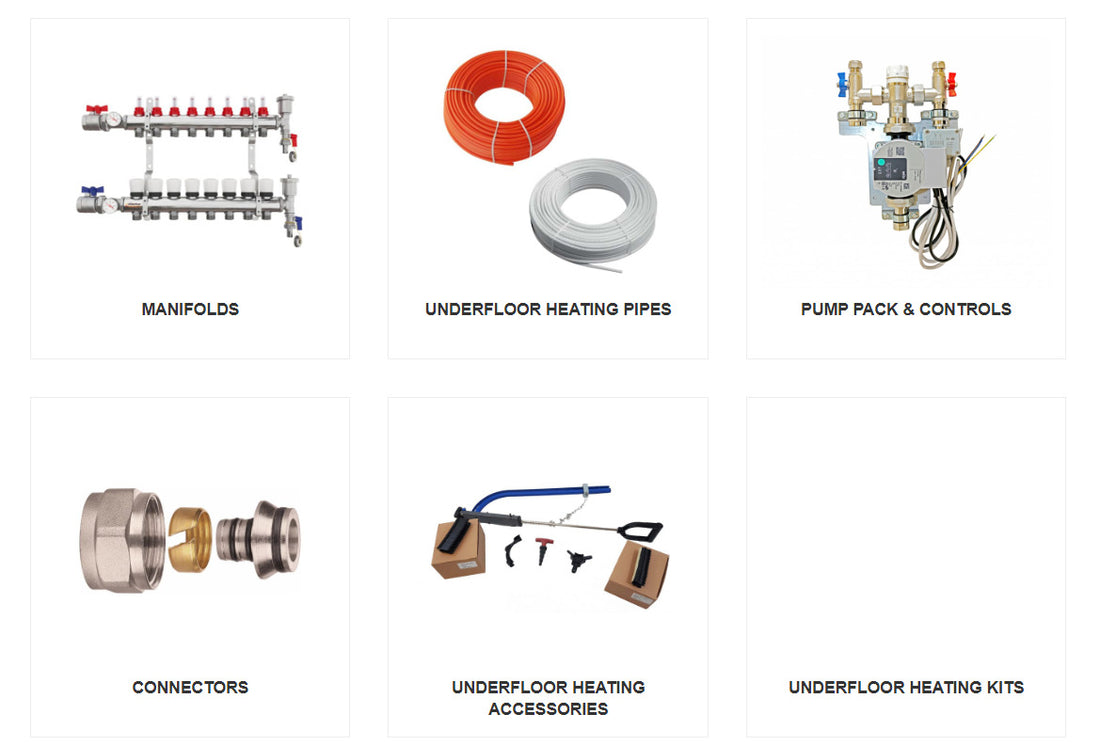 Which Underfloor Heating System is Better – Electric or Wet Underfloor?
The underfloor heating system is used commonly in bathrooms, kitchens, and hallways, underfloor heating (UFH) is now a viable choice for heating larger spaces. Alongside being warm and cosy underfoot, it offers significant benefits of radiant heat, enough warmth to fill the entire room, and leave no cold spots.
One of the best advantages is it is compact and not very visible, which means there is no need for radiators to take up the wall space. It is quite useful in wet rooms, as floor moisture is evaporated easily and quickly. Although there are many kinds of systems available in the market, here we will talk about two basic types – electric and wet. 
Firstly, Understand What is Underfloor Heating?
Underfloor heating has become a popular way of heating a home, involving the installation of a system, either pipes or wires into the floor. It warms the room from the ground up and enhanced comfort levels with a mix of radiant heat and convection. 
It helps to create a more constant, comfortable temperature in the room while reducing the likelihood of cold spots. It works incredibly great with renewable technology such as heat pumps, which have a low flow rate.
Different Types of Underfloor Heating System
1. Electric Underfloor Heating (dry system)
Electric underfloor heating is installed under a floor covering, suitable for single-room installations, where sub-level is installed already. It isn't restricted to use under floors, as it can be installed on a wall or seating in a wet room or shower. It runs independently from central heating, so you can have a specified area without heating the entire home.
2. Water-based Underfloor Heating (wet system)
This is comprised of a series of pipes attached to a boiler, which circulate warm water throughout the floor to heat the area. It is often used in new builds or extensions, and new floor constructions, which are designed to hold the extensive pipework and be insulated. 
It is perfect for open-plan spaces or whole-house systems, plus can be attached to a solar water-heating system. A wet system has a slow warm-up time than other heating systems but on the good side, it takes longer to cool down. 
Choosing the Flooring
The underfloor heating system is compatible with a wide array of floor coverings, even carpet, offering the combined thermal resistance and underlay is less than 2.5 tog. Remember, the thicker the surface, the longer it will take to heat up and cool down. Natural floorings that are warm to touch and good heat conductors are perfectly suited for use with underfloor heating.
Key Considerations for Underfloor Heating System:
UFH is more efficient and cost-effective if installed above insulation as it limits downward heat loss.

Porcelain, stone, slate, and ceramic are compatible with UFH and carry great thermal conductivity to give quality heat output.

Most luxurious and vinyl are compatible as well.

Generally, flooring that is compatible with UFH can use both wet and electric systems.

The advantages may outweigh the expenses. Make sure to choose a system that comes with an extended warranty.