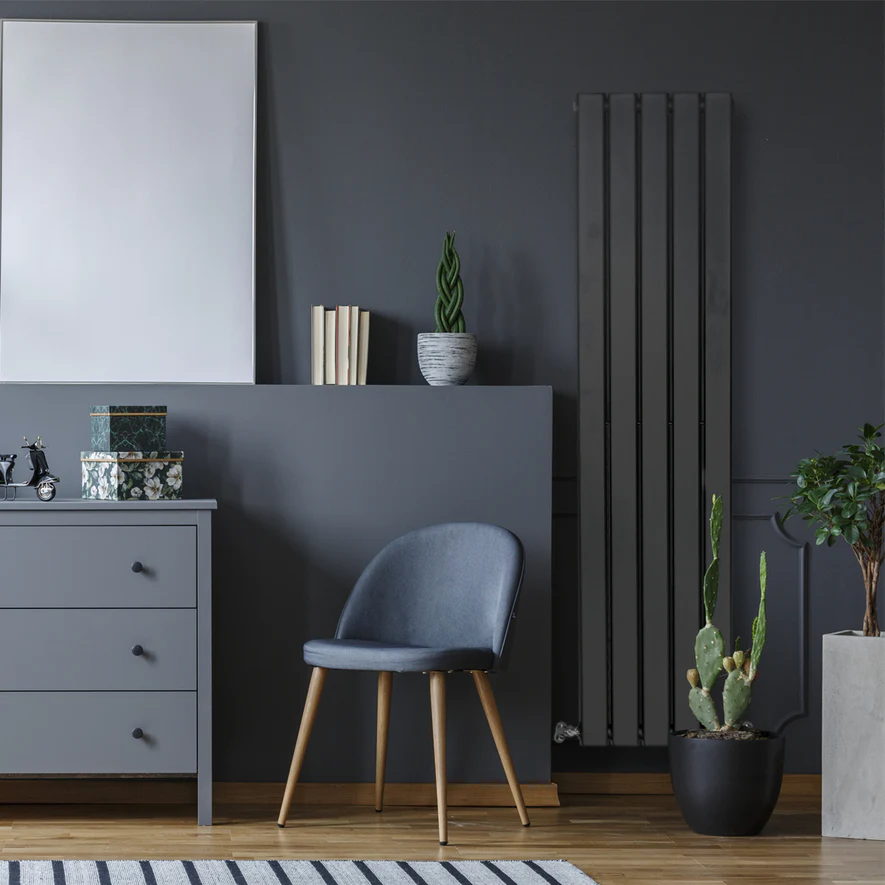 What to Know About Vertical Flat Panel Radiators – Is it Worth the Investment?
Flat panel radiators have grown in popularity due to their modern, simple yet efficient design. In comparison to traditional convector radiators, flat surfaces appeal more in a contemporary home. It gives maximum heat to surface areas and works at lower water temperatures and eventually provides savings on energy bills.
The major flexibility of flat panel radiators is the space and positioning. Their ergonomic design and slim look give them the flexibility to fit into all shapes and sizes of rooms. They can also be hung from the wall, saving ample floor space. Opting for flat panel radiators vertical can make an eye-catching addition to your interiors without compromising on space and efficiency.
Introduction to Vertical Flat Panel Radiators
Flat panel radiators in vertical design are becoming a widely popular choice for homeowners due to their cost-effective heating and modern aesthetic. These radiators are sometimes called column radiators, which provide an efficient heating system to save ample money and energy.
These can add a fascinating touch of elegance and charm to your wall. It can be best paired with a towel rail to bring more functionality and style to your bathrooms. It comes in a variety of colours, meaning you will be able to find one that matches the theme and interior design of your room.

Benefits of Vertical Flat Panel Radiators
Modern Aesthetic: It comes in a wide range of sizes, designs, and colours, allowing to you customise your home's heating solution depending on your individual style and preferences. Vertical flat panel radiators are often slim and sleek, making them aesthetically pleasing for small spaces. They can be an ideal choice for those looking to add a contemporary touch to their home.
Efficient Heating Solution: Vertical flat panel radiators provide uniform distribution of heat, which means less energy consumption and more savings on utility bills. It enables air to circulate around the entire body of the radiator, resulting in an efficient and cost-effective heating system. They are relatively more efficient than traditional ones because they need less energy to operate.
Cost Savings: As vertical flat panel radiators require less energy to run, they can save ample money on energy bills. They are a more cost-effective heating solution than traditional radiators, making them an excellent choice for those looking for an easy and efficient heating solution to install in their homes.
Easy Installation: You can install vertical radiators flat panel on either side of your window or even walls. You are no longer restricted by windows or walls, so you can redefine your space and primarily focus on aesthetic preference. They require minimal work and can be installed in a couple of minutes.
Find Designer Radiators in Dublin, Ireland
Gone are the days when radiators were regarded as luxury equipment. Now that it has become more than a necessity in all homes, Suntask.ie presents to you a series of Adige, Piava, and Savio designer radiators that go beyond style and functionality. These can make the most out of your space by providing high heat output, simple installation, and ensuring contemporary looks.
Vertical designer radiators are the best for space-saving, especially if you have limited space and need more wall and floor space for other decorative items. No matter you have a large or small room, we have designer radiators of all types to create a warm and welcoming environment.
Our selection also includes thermostats, solar flashing, LED bathroom mirrors, cylinders, underfloor heating systems, solar panels, pumps, valves, and other accessories.
Place an order online at Suntask.ie and we will dispatch your order the next day. If you have any further questions, feel free to get in touch with us.