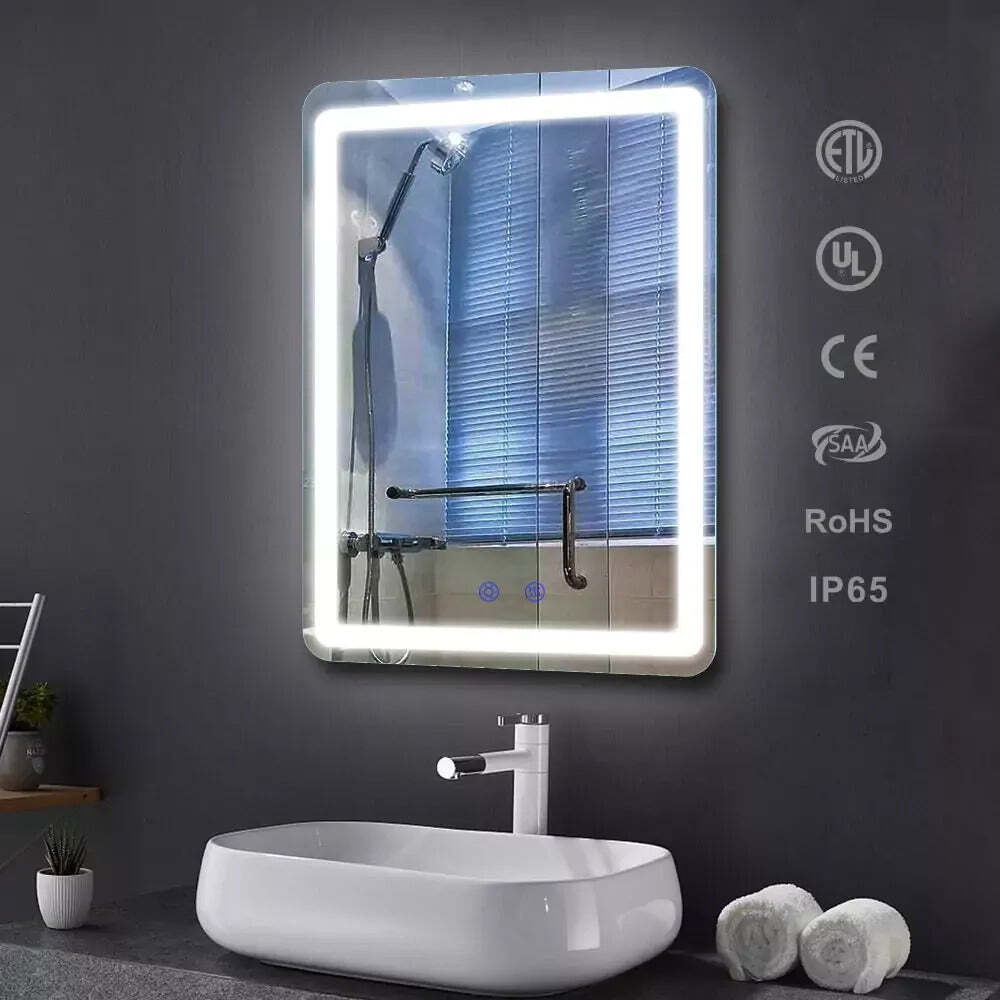 What's the Best Place to Buy Anti-Fog Bathroom Mirror?
Whether you're building a custom home, renovating an outdated space, or looking to uplift your current situation, one thing remains constant – changing your bathroom mirror makes a big difference.
Mirrors are a very impactful aspect of bathroom design and have the ability to reflect your true personality. While they come in endless styles, shapes, and sizes, you may be overwhelmed with a plethora of choices available. Anti-fog bathroom mirrors are gaining a lot of attention lately, ensuring to stimulate your mood and are a perfect way to begin your day.
You might have heard a lot about fog-free bathroom mirrors, but do you have any idea what are they, how they work, and where can you get one? Keep reading to find out answers to these questions.
What is an Anti-Fog Bathroom Mirror?
Anti-fog bathroom mirrors carry a heated element, which when turned on can help prevent condensation build-up that usually takes place when taking a bath or shower or even running a hot tap on your basin. The result is that you will have a clear reflection, whatever the case.
They are sometimes called anti-steam mirrors, de-fog mirrors, or non-misting mirrors, however, they all do pretty much the same thing.
How does a Fog-Free Bathroom Mirror Work?
Well, there is some science involved in it. Condensation occurs on glass and windows when you take a hot shower and it turns water into steam and then cools down again, converting into liquid. As it forms on surfaces like mirrors, they are likely to fog up.
To prevent this from happening and enjoy a pleasant bath, the surface of the mirror should be closer to the air temperature, which is where fog-free bathroom mirrors play a crucial role. When switched on, a heating component warms the surface of the mirror, which means condensation is less likely to form and results in a fog-free mirror.
You will be pleased to know that anti-fog bathroom mirrors come in various shapes and forms. In addition, they often include LED lighting as well as advanced features like touch sensor switch, adjustable CCT, dimmable, and waterproof technology. 
Pros:
No waiting for steam to go away, crystal clear vision every time

Ideal for mornings when you're in a rush

Great for getting ready for a special event

Attractive and functional addition to any bathroom

Paired well with a towel rail to give the space a modern feel
Where Can You Buy Fog-Free Bathroom Mirrors?
You can purchase durable and modern fog-free LED bathroom mirrors at Suntask.ie. Featuring a touch sensor switch and a de-mist pad designed to prevent the mirror from fogging. If you wish to install a designer bathroom mirror in your renovation project, you can rely on our products to achieve a stunning look.
Our illuminated, anti-fog mirrors are energy-efficient, have a long lifespan, and suit all kinds of bathroom spaces. Anyone will fall in love with our bathroom mirrors featuring polished edges, sleek frosted strip, anti-corrosion, high output, 3-colour changeable, and dimmable function.
Built with ABS backplane, water resistance, and an excellent defogger system that adds value to your home in terms of design, functionality, and comfort. Buy the best bathroom mirrors than won't fog up, so your morning stays stress-free.
For more information, feel free to get in touch with us!