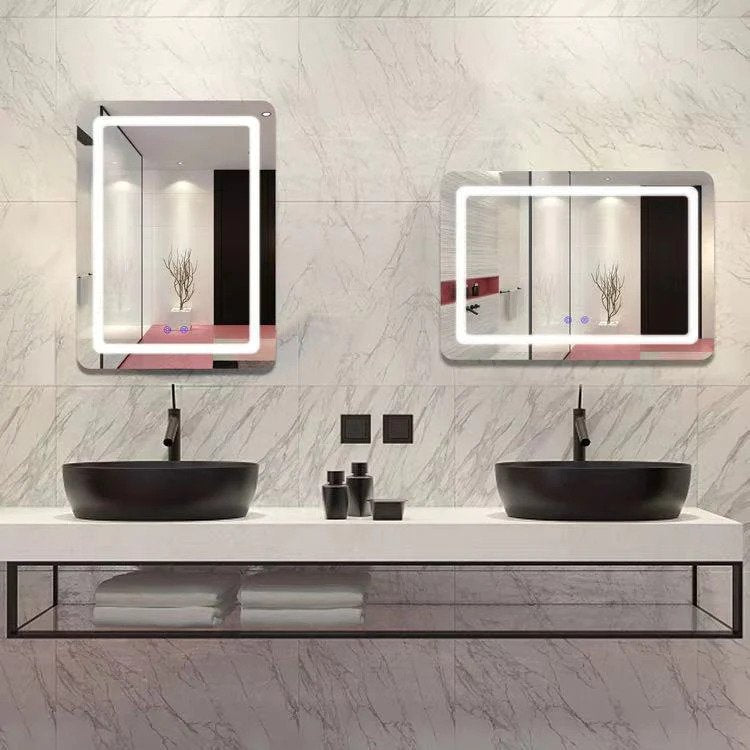 What is the Right Way to Place Your LED Bathroom Mirror in Your Bathroom?
Placing your LED bathroom mirror in the right position is not easy! It's a challenging task, but it doesn't have to be. With some tips and tricks, you can make sure that you get the optimal result. In this article, we will explore what makes a good placement for your new purchase of an
LED bathroom mirror in Ireland
, and how to achieve it.
First of all, you need to know what the purpose of the mirror is, and how big it is
For example, if you want a vanity mirror that can help you apply makeup or do your hair in front of it, then size matters. You should make sure that it's big enough so that you won't have any trouble seeing yourself while standing at a comfortable distance from its surface.
However, if this isn't something important for you--and let's face it: most people don't use their bathroom mirrors as dressing rooms--then size doesn't matter much at all!
Then, you have to consider the position of your bathroom mirror in relation to the light sources
• The first thing you have to consider is whether you want your bathroom mirror to be placed near a light source or not. If so, then this should be done by positioning it in a way that the reflected light can reach your face and make it look brighter.
• Another important thing is where exactly should this reflection happen? It's obvious that if there's no mirror in front of you, then there won't be any reflection at all! So make sure that when getting ready for work or school in the morning (or any other time), you don't just look into any old piece of glass without being aware of how much better things could be if only someone had installed an LED bathroom mirror above their sink instead.
This way, you will be able to choose a perfect place for your LED bathroom mirror
Now that you know the right way to place your LED bathroom mirror, it's time to choose a perfect spot for it. This way, you will be able to choose a perfect place for your LED bathroom mirror.
Here are some tips:
• The mirror should be in a place where you can see it from all angles (so that the whole room is reflected) - this will help with cleaning and maintenance as well!
• It should also be in an area where it doesn't get in the way of other fixtures such as faucets or sinks; this will prevent any accidents from occurring while getting ready in the morning!
You can use this guide to place your LED bathroom mirror properly
A good LED bathroom mirror should be placed in a way that allows you to see yourself clearly, while also giving the best possible lighting for shaving or applying makeup. To do so, you'll need to know what the purpose of the mirror is and how big it is. You also need to consider where you want your bathroom lights located; ideally, they should be centered directly above or next to your sink area so that there's no glare on either side of it when they're turned on (this will help prevent any shadows).
Conclusion:
We hope that this article has helped you learn more about the right way to place your LED
bathroom mirror lights in Ireland
. We know that it can be a challenge to find the perfect spot for this kind of fixture, but with some thoughtful planning and consideration, we're sure you'll find something that works well for your home.