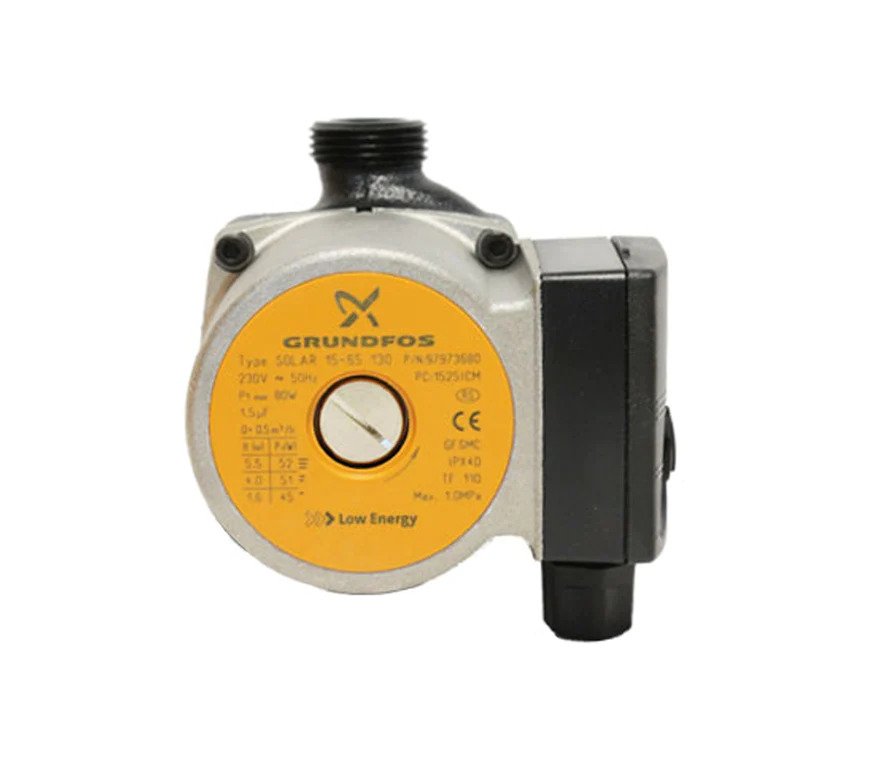 What is Heating Circulation Pump and How to Select the Right One?
Circulator pumps are mainly designed to provide water circulation in heating systems like radiators and underfloor heating. If you're planning to get a hot water supply to any faucet in your home, you may consider installing a circulation pump. It not only delivers hot water throughout your home but can also save ample gallons of water per year.
If we put it in simple words, the circulator pump ensures the transport of hot water from the boiler to radiators or even water mains. There are generally two types of pumps – old three-speed and three-stage and modern electric pumps. Inaccurate selection can result in heating discomfort, high energy consumption, and a lack or excess of hot water.
As picking a suitable circulation pump is vital, we will help clear your doubts regarding what it is, how it works, and what to do if an old pump has reached the end of its service life.
What is a Circulation Pump?
A heating circulation pump is a water pump that moves hot water around your heating system. The water transfers from your boiler to the pipes that feed your towel rails, radiators, hot water cylinder, and underfloor heating system. Then the water flows back to the boiler to maintain a consistent flow of heated water around your home.
Central heating circulation pumps are usually located inside or near the boiler, or in the airing cupboard next to the hot water cylinder. If your pump is inside the boiler, make sure to do a regular inspection to avoid boiler breakdown and keep your pump in the best condition.
Is your circulation pump not working? Here's what to do!
It is important to look for signs that indicate your circulation pump system isn't working properly. You may notice:
The water flow pipe isn't hot despite the pump running
A water leak coming from the pump
A pump casing feels hot
The pump is making unusual noises
You have no hot water
Some or all of your radiators aren't heating up
These problems can be caused due to blockages or an airlock in the system. While some troubles can be fixed, the savings might be lost in total operational costs at the end. So, if your home is fitted with outdated pumps, we recommend replacing them with electronic ones before it actually breaks down. In the case of new buildings, an electric circulation pump is a must and even stipulated by valid legislation.
Before you buy a new pump, check the labelling of your old pump, and see specifications like speed and flow rate, so you will get a better idea of what you exactly need as a replacement.
How to Select a Circulation Pump?
When you start to purchase a new circulation pump, you might be overwhelmed with the extended product range in the market these days. So, consider picking with regard to the technical parameters of a heated building.
To make the right decision, you need to find out the volume of the heating system and water, the number of radiators, or the area of underfloor heating. Select the required power, pitch, and diameter of connecting threads to install the pump correctly.
Modern circulator pumps are characterized by quiet operation, compact size, and simple yet elegant design that ensures minimal failure and convenient repair. If you're looking for a pump that will provide optimal heating comfort with minimal costs, pick one from Suntask.ie.
You can also find a fog-free and LED bathroom mirror in Ireland in our product range that guarantees quality, precision, and innovation.