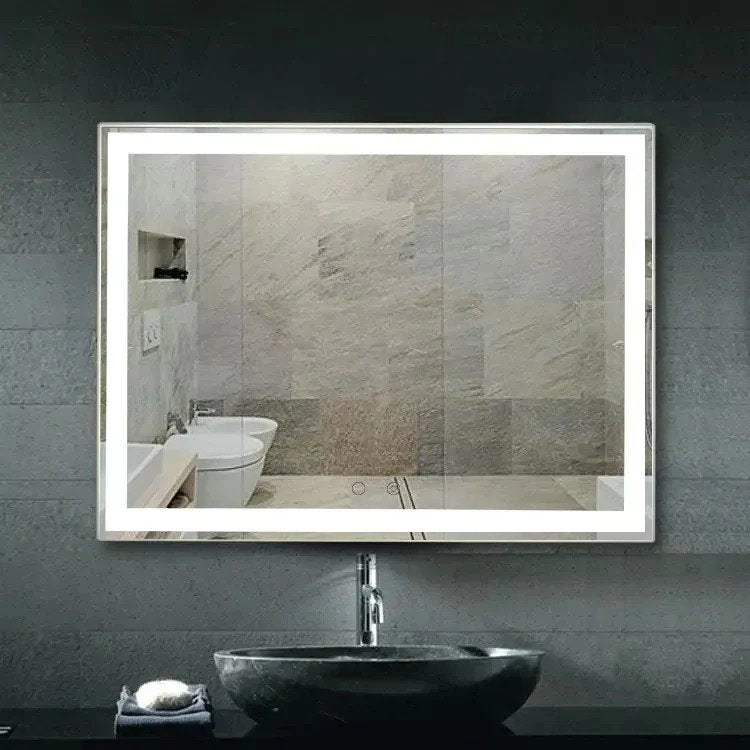 What Features to Look for in a Bathroom Mirror to Elevate Style and Function?
Bathroom mirrors have come a long way in the last few years, from basic rectangular and square-sized mirror to LED mirror with robust features to ease our busy lifestyles. It took a while for people to realise that mirror in a bathroom is more than just a place to get ready.
The design, colour, shape, and style you pick will significantly impact the look and feel of your space. Bathroom mirrors are vital for grooming and makeover, but their importance extends far beyond. It can be an excellent way to add light and flair to your space. Consider investing in
bathroom mirrors with lights
that complement aesthetics, illuminate the entire area, and transform the whole scheme.
We have put together a list of features that you must look into a bathroom mirror for an amazing experience.
1. LED Lighting -
Your mirror can be an additional source of light. If you have limited space, go for a front-lit mirror as you don't wish to worry about fitting lights anywhere else. If it isn't your only source of light in the bathroom, a backlit mirror would do a pretty good job.
Modern bathroom mirrors usually come with lighting options such as cool, warm, and daylight that you can adjust accordingly to your needs.
2. Always Clear Demisting Surfaces -
Certainly, the most useful feature in-trend is anti-fog LED bathroom mirrors. We have all been in a situation where condensation build-up after a hot shower or bath. And even wiping doesn't reduce the problem.
So, you can choose a mirror with built-in demister pads. These are low energy and keep the surface crystal clear at all times. It contains a heated element, which when switched on, prevents condensation build-up that occurs while taking a hot shower, resulting in a fog-free mirror.
3. Dimmable with Memory Function -
If you're not lucky enough to have a dimmer switch, install a bathroom mirror with dimmable features. It allows you to set different tones according to your mood, occasion, and needs. For instance, if guests are coming over and you will have a small gathering at your place, turn down those overhead lights so they don't trouble anyone.
You can get dimmable lights with a memory function that remembers your last lighting settings and you can set the desired tone with just a push of a button. Sounds convenient, isn't it?
4. Touch Sensor Switch -
Modern bathroom mirrors typically come with touch sensor glass that has a button to turn the light on/off. It also has Bluetooth connectivity, a touch sensor switch, and CCT lighting to adjust the brightness level. Make sure these sensors are placed at the bottom of the mirror, so there is no chance of accidental finger smudges.
5. Waterproof Technology -
It is fortunate enough to have a mirror with LED lights and an anti-fog pad. The bonus would be a waterproof membrane that can prevent water to stay on its surface and you get a clear mirror to see every time. Moisture-resistant mirrors can do wonders, are perfect to use post-shower, and absorb less dust.
Conclusion:
Bathroom LED fog-free mirrors can be a stylish and functional addition to any home. They can be the best way to save electricity, achieve a bright look, and make your space stand out. However, with plenty of options available in the market, it can be overwhelming and daunting to select the right one.
No worries, Suntask.ie brings to you an incredible selection of
bathroom mirrors with lights homebase
in a variety of sizes and shapes. It's time to say 'goodbye' to outdated, standard-sized mirrors and go for something that is versatile and feature-rich to add both function and elegance.