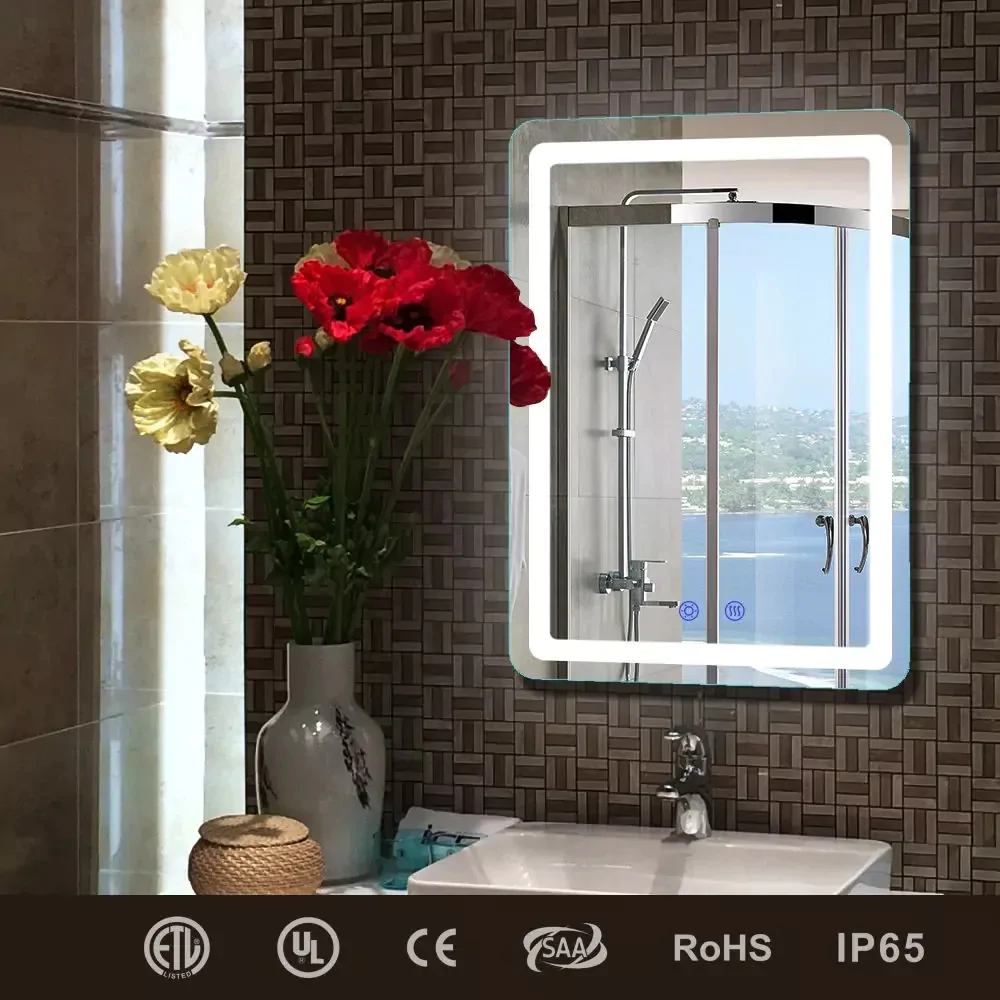 Vital Reasons to Choose LED Mirror for Your Bathroom
Smart homes must have a smart bathroom, and only an LED bathroom mirror can make one complete. So LED Mirrors have become an essential accessory for bathrooms these days. Easy to customize and highly efficient, LED mirrors are now preferred for personal spaces.  
An LED mirror is a digital display that you must have found in many offices or shopping malls. These mirrors are becoming more popular because of personal spaces, mainly because of energy efficiency, durability, and other advantages. If you have a dwindling notion of whether or not to go for one for your bathroom, here are some reasons to be more positive. 
Benefits of an LED Mirror for your bathroom
LED Mirrors use up to 80% less energy than standard lighting. 

You can adjust their brightness just at the touch of a button to make it easier on your eyes as soon as you wake up and enter your bathroom. 

These mirrors are extremely durable and are resistant to breakage. 

LED mirror use is cost-efficient in the long run because they last for over twenty years. 

The brightness of these mirrors can be adjusted at any time, allowing you to take full control of your environment. 

An LED mirror uses up to 20% less water than a standard glass mirror does. So, literally, there is much less of cleansing and wiping. 

In the event of a power outage, LED mirrors keep working so you don't have to worry about being in dark. 

LED mirror use is becoming more and more popular because they bring style into any bathroom while also saving space.

Stay connected with your music and entertainment with LED mirrors as they have built-in Bluetooth-enabled speakers so you can listen to your favourite stuff, yes, even in the bathroom.  
How to choose best LED Bathroom Mirror?
With so many options available, it's easy to get overwhelmed when trying to find the best LED and Fog Free LED Mirror for your bathroom. We at suntask.ie, can help you make that decision by providing some of the most important factors such as mirror sizes, Designs, and the purpose of using one. 
The type of light source is just one crucial detail that will hugely impact how much time and money are spent maintaining your new purchase. Should any of these match your need, Suntask is your ultimate solution to get started.