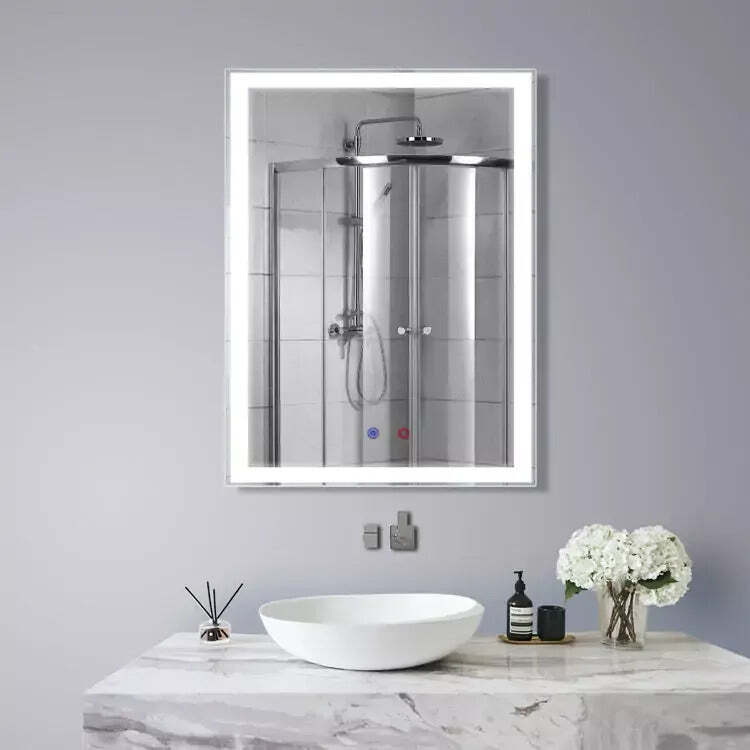 Suntask Best Online Store to Buy LED Bathroom Mirrors
Nothing can bring a modern and attractive appeal to a bathroom than a lighted mirror. Whether you're getting ready for work in the morning or guests coming over to your place, it can be difficult to see without adequate lighting. For convenient makeup or grooming, LED bathroom mirrors come to aid, giving you the confidence to look great every time you leave your house.
Earlier, you just need to focus on the size and shape you wanted when buying a mirror. But ever since illuminated bathroom mirrors have been introduced, you need to pay special attention to features, functionality, ergonomic design, and more efficient LEDs.
Not much has changed though. Shape and size are still two crucial factors alongside the added choice of LED illumination to make your bathroom practical and effortlessly stylish.
Suntask.ie – Find the Best LED Bathroom Mirrors in Ireland
Looking for a place to buy LED bathroom mirrors? Then, look no further, you've arrived at the right place – Suntask.ie. Illuminated mirrors can be an excellent choice to bring a contemporary and sophisticated look and feel to your bathroom. 
Each features a touch sensor switch and de-mist pad that prevent the mirror from fogging. Whether you're renovating your bathroom or looking for a way to achieve a stunning look, our LED mirrors are a viable option as they are energy-efficient, long-lasting, and ideal for all sorts of bathroom spaces.
Our bathroom mirrors come equipped with LED back-lit to create a subtle yet fabulous radiance, which can be a functional addition to any bathroom and can be best paired with a towel rail for maximum comfort. It is great to invest in a mirror featuring polished edges, anti-corrosion technology, high output LED, 3-colour changeable option (cold white, natural white, and warm white), dimmable LED with memory function, smart touch sensor switch, excellent defogger system, and unique modern appearance.
Exceeding Expectations with Quality, Design, and Functionality
If you want to invest in top-quality LED bathroom mirrors that add value to your home, you can always rely on illuminated and fog-free bathroom mirrors, offered by Suntask.ie. Thanks to the flexibility and practicality LED lighting offers, you aren't now limited to standard rectangular and square mirrors. LED mirrors give you a chance to be incredibly creative with the design of the actual mirror itself.
Don't waste your hard-earned money on a shiny mirror that takes 10 minutes for the condensation to clear and wipe off. What else can you do? Go for our anti-fog, illuminated bathroom mirror that prevents condensation from building up on the mirror so every time you take a hot shower or bath, you will step out to a clear mirror. 
Once you have picked your preferred mirror style, you can add relevant fixtures and fittings like towel rails and faucets to complement your decorative theme. Be sure to consider features, design, practicality, shape, size, and overall look of the mirror to create a completely cohesive feel.

Shop from an exclusive range of bathroom mirrors and other products at Suntask.ie.