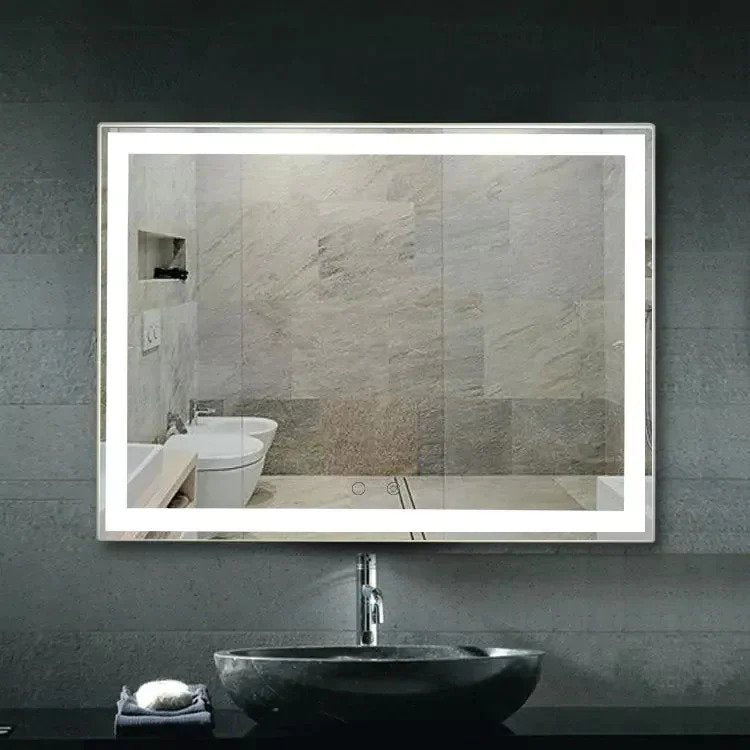 How to Illuminate Your Bathroom Amazingly Using LED Mirrors with Lights?
By choosing the right design elements for your bathroom, it is possible to transform this small room into a place where you can relax and rejuvenate. Backlit mirrors serve the purpose adequately and help can transform your ordinary bathroom space into a luxurious sanctuary. These mirrors add both functionality and aesthetics to the space creating a stunning visual impact. You can choose from a combination of sleek and modern designs to create stunning visuals.
Benefits of Bathroom Mirrors with Lights
Let us explore some benefits of
bathroom mirrors with lights Homebase
or other top brands can help elevate the elegance of your bathroom to the next level.
1. The days of using simple ceiling lights in the bathroom are over. These are being replaced by bathroom mirrors with lights to eliminate shadows and ensure clear reflection. Integrated with LED lights these mirrors prove to be ideal lighting solutions for your bathroom. The consistent and flattering lights are very similar to natural daylight.
2. The backlit mirrors are not only a practical addition to your bathroom but also add a unique design element. The wide range of mirrors suits every type of bathroom decor and helps add a touch of elegance and sophistication.
3. Bathroom mirrors with lights are designed with space optimization in mind. These mirrors available in different shapes give you plenty of options to choose the right one for your bathroom. You can choose mirrors with additional features such as built-in shelves, cabinets, and storage space for toiletries. This additional space helps in maximizing the bathroom space.
4. Bathroom mirror lights Ireland use energy-efficient LED technology. This ensures that the lights consume less energy compared to traditional lighting solutions. Also, the LED lights have a much longer lifespan so there is no need for frequent replacements. This makes your decision of investing in Bathroom mirror lights Ireland a sustainable solution.
To illuminate your bathroom using mirrors with lights, you can also opt for various colours and patterns. The different patterns help add a touch of sophistication and make a bold statement. You can also choose the integrated shelf lighting solutions
Amazing Unusual Shapes of Bathroom Mirrors with Lights
Nowadays unusual bathroom mirrors are seen by everyone. The unusual shapes automatically catch the eye. While square and rectangular shapes are very common choosing perfect circle mirrors can give your bathroom an edge. You can also opt for different natural and deco designs for a more modern and artistic theme.
The installation of bathroom mirrors with lights is a completely hassle-free process. These mirrors can be easily installed on the bathroom wall. With the presence of user-friendly controls, it is possible to adjust the brightness level to meet your needs.
Bathroom mirror lights in Ireland
come with the most innovative features at affordable prices.
It is easy to transform your bathroom by using mirrors with lights. These mirrors are not only a stylish addition to your bathroom but also come with advantages such as space optimization and energy efficiency. With an easy installation process and minimal upkeep, they are a practical option for every bathroom. You can choose from a wide range of mirrors to illuminate your bathroom space.