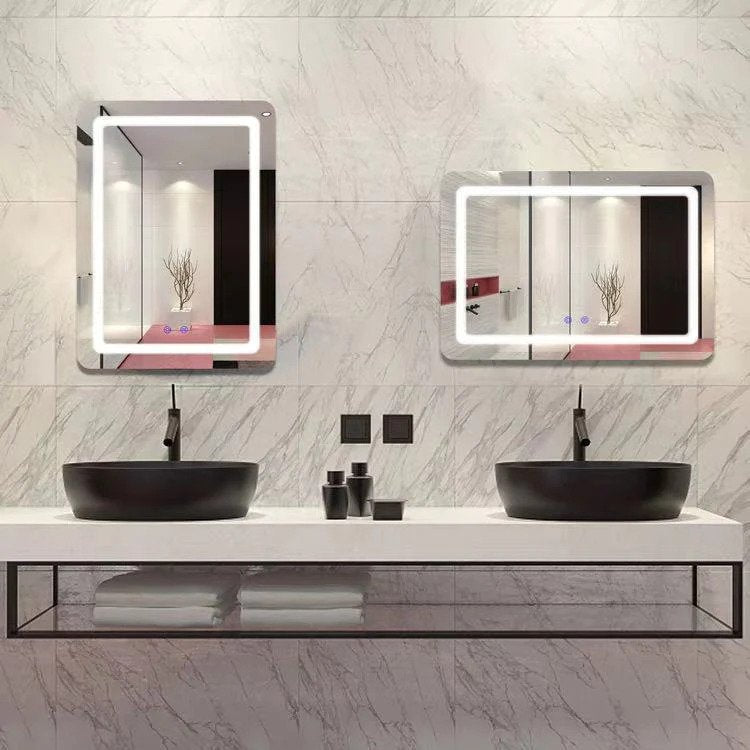 How Bathroom Mirrors Can Change the look of Your Bathroom?
Are you tired of looking at the boring bathroom every day and looking for a change? Remodelling can be time-consuming and turn out to be a very expensive affair.
There is no need to remodel the whole setup. Have you heard of bathroom mirrors with lights?
Bathroom Mirror Lights in Ireland
helps raise lighting mode significantly to change the look of your bathroom. These are the most significant bathroom accessories available in a variety of shapes, sizes, and designs.
The bathroom is without a doubt the most relaxing place in your home. Therefore, comfort should be the priority when designing the bathroom. The lighting plays a significant role in the appearance of your bathroom. So, you need to take your time and only choose the best solutions. Choosing the wrong light can make the place unattractive.
How bathroom mirrors with lights can completely change the look of your bathroom
1. The LED bathroom mirror is attractive as well as a functional addition to your bathroom. It can be paired with a towel rail to provide a distinct and modern feel. This helps change the look of your bathroom completely. You can choose from different sizes, shapes, and designs of bathroom mirror lights. There are also many traditional and contemporary options available in the market to meet your taste.
2. It is important to have adequate lighting to see yourself clearly and naturally. The lighting needs also vary at different times of the day. With bathroom mirror lights Ireland, you can easily switch from bright and dimmer lights as per your need. The lights come with a memory function to make it even smoother.
3. The illuminated mirrors using LEDs help create a clean and clear image. These are also energy efficient that provide widespread lighting with low power consumption. The widespread lighting helps reduce dark shadows thus helping change the look of your bathroom.
4. The mirrors use high-quality glass that can transform an ordinary bathroom into an extraordinary one. At the same time, installing bathroom mirrors strategically helps create the illusion of more space. This helps in making a small room appear spacious and beautiful to create a big impression.
5. It is easy to recreate your bathroom by just choosing stylish mirrors that suit your personal style and decor. The setup of your bathroom matters, gone are the days when a ceiling light was considered enough. That is why most people are nowadays interested in LED mirrors that add class and cleanliness to the space.
For people who are bored with the regular look of their bathroom, bathroom mirrors with lights are a great solution. You not only get great lighting to see yourself clearly and naturally, but these lights also help completely change the look of your bathroom.   
Bathroom
These mirrors with lights come with various add-on features that make them an absolute must-have. However, it is important to ensure that the mirrors match the size and vanity of your bathroom. With quality and trendy
bathroom mirror in Ireland
, you get great variety alongside the latest
features.