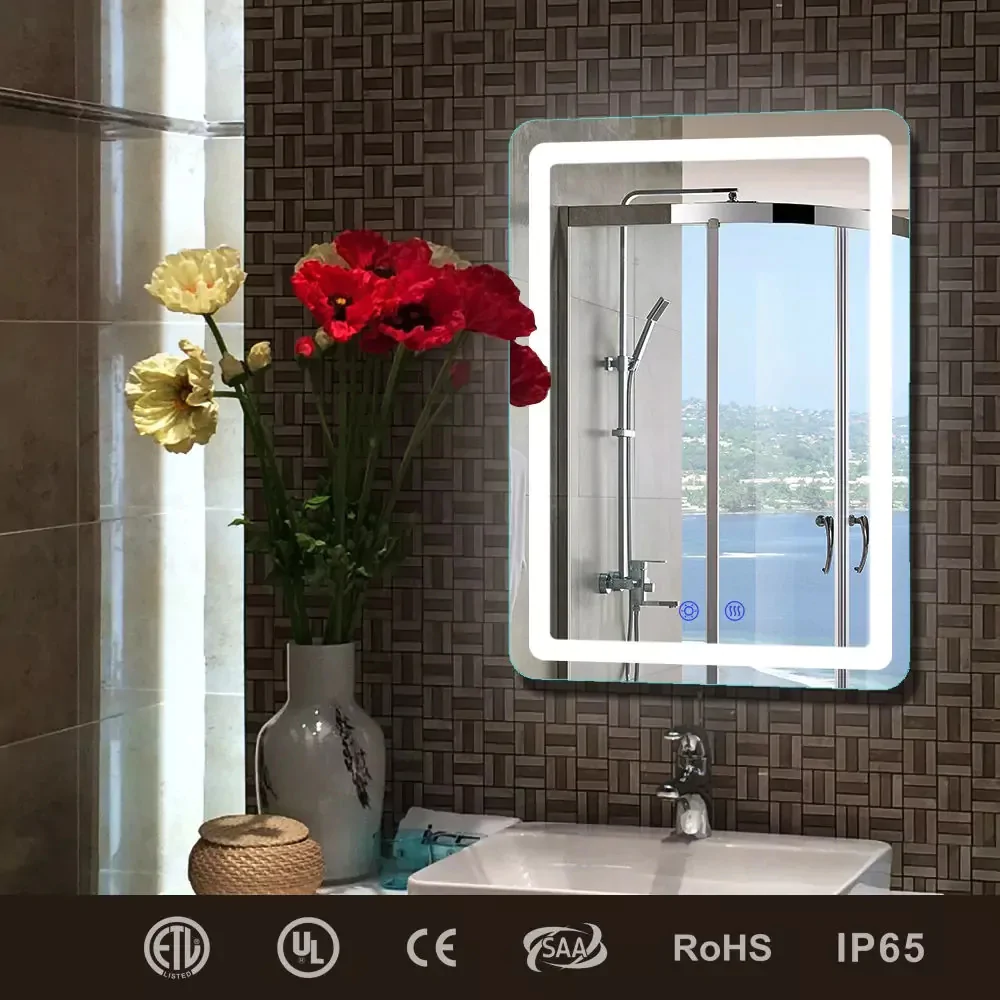 Guide to Buying LED Bathroom Mirror: Tips, Benefits & Features
LED mirrors are growing in popularity as they serve the purpose of adding beauty and grooming aid for people. No matter how big or small, simple or luxurious, minimalist and over-the-top your bathroom is, these mirrors are essential to complete the whole look. 
Illuminated mirrors can be a convenient mode of decoration. Apart from bathrooms, you can even install them in bedrooms, living areas, offices, and sitting rooms. LED-lit mirror with touch dimmer is becoming a new trend in modern homes, with great energy efficiency, eco-friendliness, and anti-fog features.
Tips for Choosing LED Mirror for Bathroom
Well, the bathroom would be incomplete without a practical lighted mirror. Couldn't agree more? So, when picking a LED bathroom mirror, keep these crucial points in mind:
Mirror Size

– Measure the dimensions of the wall where you plan to install a mirror. Pick a large mirror for a small-sized space as it creates a fabulous illusion and will let your space appear bigger.

Mirror Design

– Decide a frame and mirror style that goes perfectly with your bathroom design. The design and possibilities of a decorative mirror are endless.

Purpose

– Before making a final purchase, determine the purpose of usage. Do you often get ready in the bathroom and need extra lighting for a clear vision? Do you want an LED mirror for a sense of aesthetics? Choose a LED and fog-free mirror that stands out in any setting.
Benefits of LED Mirror
A well-illuminated mirror is a good way to ease your makeup and cleaning routine. With LED technology, you will benefit in several ways, such as flexibility, distinctive shapes, energy efficiency, and freedom to be innovative. LEDs are much reliable than other bulbs, so you can install them anywhere you'd desire.
LEDs can help save a lot of money on your utility bills and do a bit for the environment simultaneously. They also have a superior lifespan. It performs way better than traditional bulbs.
A lot of versions of LED mirrors are available in the market, having an anti-fog feature for efficient and fast de-mystification. This means the mirror will always be free of fog and come in handy in bathrooms. LED bathroom mirrors will make your space look bigger and more welcoming in many ways.
Why Anti-Fog Feature is Great for Bathroom LED Mirror?
You might spend your money on a new, shiny bathroom mirror. But when the first time you take a shower or bath, you may realise that it is completely useless. You end up waiting for minutes for the condensation to clear, wipe it off a bit, and then somehow have a clear mirror.
This isn't the case with a fog-free LED bathroom mirror. It is ideal to invest in a dimmable LED mirror that has a stable holder, anti-fog functionality, and an adjustable lighting system. These vital features coupled with beautiful design represent a long-term investment for your bathroom.
Features to Look for in LED Mirror
While many people consider LED mirrors just a fashion trend, there are various features to look for to bring both function and style. A list of key features includes:
Excellent defogger system

3-colour changeable 

Dimmable LED light with memory function

ABS backplane

Contemporary look

Touch sensor

Waterproof

Higher brightness 

Easy to install and maintain
If you need value for money when purchasing an LED fog-free bathroom mirror, count on Suntask.ie to enjoy unique properties, high-quality products, and smart features.