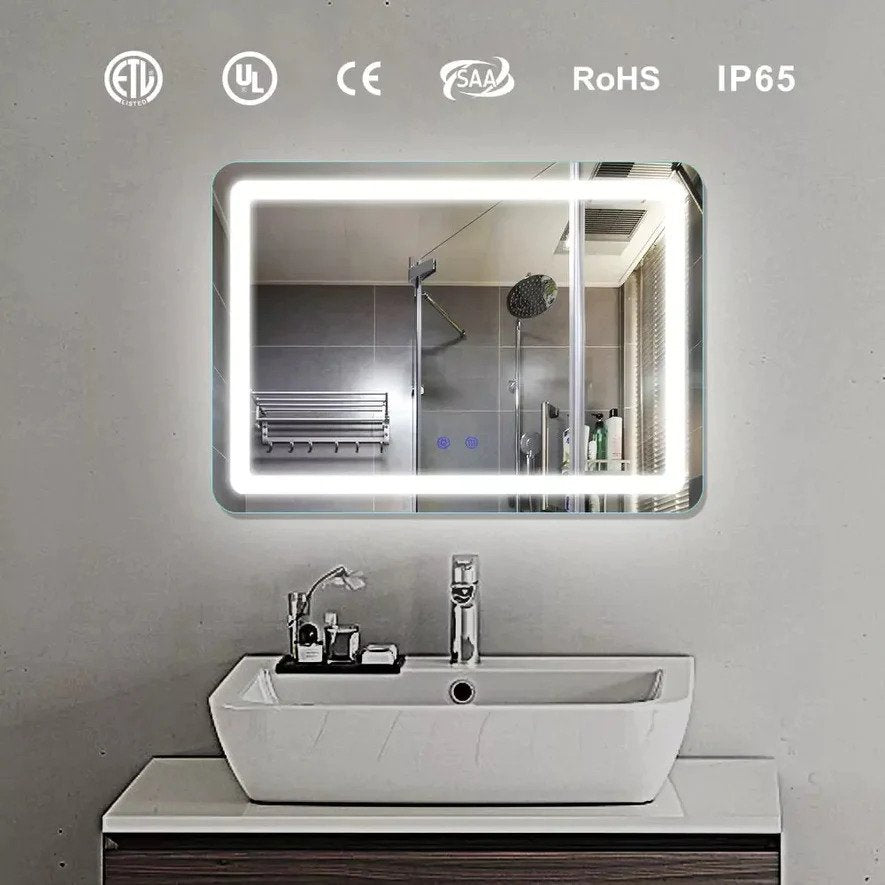 3 Tips to Enhance Your Bathroom Mirror Lights Function and Safety
If you have a bathroom mirror light that's been damaged by water from a leaky faucet or shower head, you're probably thinking about replacing it. However, this isn't necessary if you choose fixtures, in the first place, that are more resistant to moisture.

Along with that, there are several other things to know when you are buying bathroom mirror lights in Ireland, or wherever you live:

1. Choose bathroom mirror lights with a waterproof rating of IP44 or higher - If you want to keep your bathroom mirror lights safe from water damage, it's important to choose bathroom mirror lights with a waterproof rating of IP44 or higher.

IP stands for Ingress Protection and is a measure of how well a product is protected against dust and water. The first digit represents the level of protection against solid objects (like fingers), while the second digit represents protection against liquids like rain or spilled drinks. So an item with an IP44 rating means that it's protected against splashing water from any direction--but not submersion in liquid (so don't put this light in your shower).

If you want even more peace of mind that your new lights won't be ruined by moisture, look for ones rated IP65 or higher; these are certified as waterproof up to 1 meter deep!

2. Choose LED light bulbs that have a high-lumen output - LED bulbs are more energy efficient than incandescent and fluorescent bulbs, so they use less electricity. They also emit a bright light that's comparable to the light from a conventional bulb but with less glare and heat. LED lights last longer than other types of bulbs, which means you won't have to replace them as often. Finally, LED lights are safer because they generate less heat than incandescent or fluorescent lights (which means there's less chance of fire).

3. Install dimmer switches on your bathroom mirror lights if possible, so you can control how much light is produced by the fixtures - If you're lucky enough to have dimmer switches in your bathroom, use them! Dimmer switches are an excellent way to control the amount of light produced by the fixtures. They let you choose how bright or dim you want your bathroom lights, which make it easy to create different moods within the space. For example, if a friend is coming over for dinner and drinks later on in the evening, consider turning down those overhead lights so they don't blind everyone else (and vice versa).

Conclusion:
We hope that this article has helped you understand what specific tips can help enhance your bathroom mirror light usage and also how to keep your bathroom mirror lights safe from water damage. You can take a few simple steps to make sure they last longer and save money on maintenance costs by choosing LED bulbs with an IP44 or higher waterproof rating, installing dimmer switches if possible, and using them wisely when turning off lights in other rooms as well. So, follow these when purchasing bathroom mirror in Ireland, or elsewhere.